About One Sky Tech
One Sky Tech Ltd. is founded by Vladimir Ajvaz who is highly specialized in all aspects of Oracle technologies and applications.
Our expertise ranges across all key Oracle's product offerings including implementation of Oracle Applications (Fusion & E-Business Suite), Data Integration, Business Intelligence & Analytics. We specilise in delivery of Finance Transformation programmes.
Being independent allow us to create perfect solution for you and give you the best and impartial advise.
We can work as part of the existing team and seamlessly blend into it. In addition to that we offer onshore and offshore delivery models for larger but cost effective requirements.
We provide you with the best practices by constantly monitoring Oracle's product portfolio and directly engaging with product strategy and development teams.
With over 21 years of experience across many industries, we gained strong functional and technical knowledge, with an ability to shape and deliver technology road maps. Working with the leading global consulting organisations and internationally recognised clients gave us an opportunity to map Oracle technologies to client business drivers helping reduce cost, improve service quality, increase process effectiveness and operational excellence.
Learn More
Sevices
We help client realise full potential of Oracle Applications and Technology Products. One Sky Tech Ltd. and its lead consultant Vladimir Ajvaz provide exhaustive experience and comprehensive capabilities across key Oracle technologies and applications products. The combination of experience and deep product knowledge enable us to deliver the best solutions, on time and within budget. We've been delivering complex Oracle solutions on numerous projects in UK and the rest of the world and we'll bring this experience to your project and apply it to your specific business needs.
Publications
Vladimir Ajvaz is published Oracle Press and McGraw Hill author and co-author inspired by the practical experiences from numerous projects in a wide range of industries
Oracle Fusion Applications Development and Extensibility Handbook
Implementing Oracle Fusion General Ledger and Oracle Fusion Accounting Hub
Oracle Fusion Applications Development and Extensibility Handbook
Lead Consultant
Vladimir Ajvaz is an experienced and reliable enterprise, solution and technology architect with excellent technical and business skills across many industries including Banking, Financial Assets Management, Energy, Utilities, Defence, Retail, and others.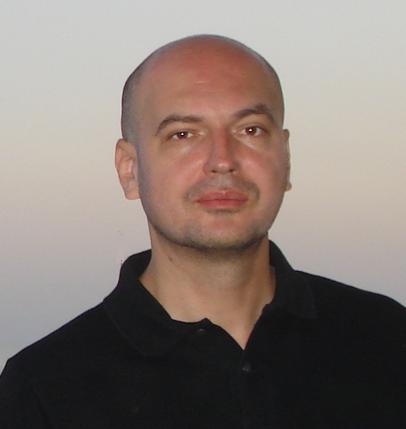 Vladimir Ajvaz
Lead Consultant
Contact
Please feel free to get in toch via LinkedIn using the link below to discuss your requirments:
Location:
Suite 1 Second Floor, Everdene House, Wessex Fields, Deansleigh Road Bournemouth, BH7 7DU
Contact: